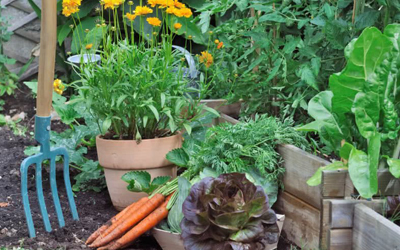 For every gardener, it is best if they can use and reuses their resources! Thus, regenerative organic farming is one of the best and most common types of agriculture sought after. It allows the house owner to have the most resilient plants in the garden along with sturdy perennials. Be a part of the solution to global warming with this regenerative organic agriculture. Plants that you can have in your garden are:
Lavender
A member of the mint family that grows almost anywhere. You can plant it on the forgotten corner in the harden or the sandy slopes. It is drought-resistant thus perfect for beginner gardeners.
Thyme
Another plant that needs the least attention. It has more than 200 varieties and thus can strive in diverse climates. Remember, that all the varieties are not perfect for cooking, so be cautious about them.
Currants
These are the hardy shrubs that produce handfuls of berries in diverse shades- deep purple, golden white, and ruby red. They strive for more than 15 years and are really easy to grow, but they grow quickly too.
Blueberries
Packed with antioxidants and vitamins, the blueberries are the low-growing bushes. They are a little challenging to grow and painful to harvest. They can thrive in acidic soil too. Blueberries either grow in the form of a sprawling ground cover or an upright bush.
Asparagus
Asparagus scent and flavors can retain even when baked, grilled, boiled, and sauteed. These can survive for more than 30 years and their longevity is the key to that gardeners are inclined to them.
Are you looking for garners help from the best? Contact the Cambridge garden center for all your gardening needs. The experts here consult and let you build the perfect garden for yourself.